Reuniting siblings since 2003
Send Your Donation
If you are interested in helping to send foster or adoptive siblings to Camp Family for Life, please send your tax deductible donation to:
Family 4 Life
415 N. Guadalupe St. Suite 255
San Marcos, TX 78666Fed tax I.D., 501(c)3 # 30-0120207
Donate Now!
You can make a donation now by clicking the Donate button:
As Camp Family 4 Life continues to build awareness of sibling separation, and the resources required to reunite them, we continue to seek significant funding enabling us to provide our services. If you or your company would like additional information on providing a corporate sponsorship, please contact us at the address listed above or call us at 512.393.9369.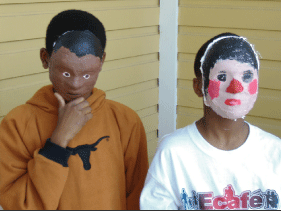 Gift Cards from:
HEB, Target, Hobby Lobby, Wal-Mart, Target
Transportation Needs
Gas vouchers for foster parents to transport siblings from as far as 200 miles away.
Gas vouchers for vans to transport campers to activity locations.
Photography Needs
Wal-Mart, CVS, Wal-Greens, or Target Gift cards to print pictures for siblings
Disposable cameras
Photographers to donate their time for event photography(Must attend Training)
Other Camp Items
Family 4 Life Water bottles
Bottled water
Family 4 LIfe Caps/hats
Family 4 Life T-shirts
Sleeping/Bathing Supplies
Sheets and pillows
Blankets
Sleeping bags
towels
Toiletries (shampoo, body wash, deodorant, toothpaste, toothbrush
Leisure time arts and craft supplies
Acrylic paints and brushes
Sketch pads
Markers, crayons, colored pencils
Construction paper
Non-toxic glue
Sponsored birthday party for siblings
Wrapping paper for Camp Birthday Party
Transparent tape for Camp Birthday Party
Gift cards to Wal-Mart or Target of $15.00
(Gift cards enable siblings to buy birthday gifts for one another that are exchanged at the Camp Birthday Party.)
Office Equipment
General office supplies including:

11X14 envelopes
post-it notes
copy paper
pens

Printer cartridges HP 564 BLK and Color
Printing services for promotional/marketing material promoting Camp Family 4 Life