Our Mission
Family 4 Life is dedicated to strengthening family connections through reunification, education and support-fostering family relationships that last a lifetime.
Family 4 Life, a 501(c)3 non-profit organization established in 2002, is dedicated to keeping families together through Camp Family4Life, which reunites separated foster and adoptive siblings throughout the year, serving siblings from across Texas.
Camp Family 4 Life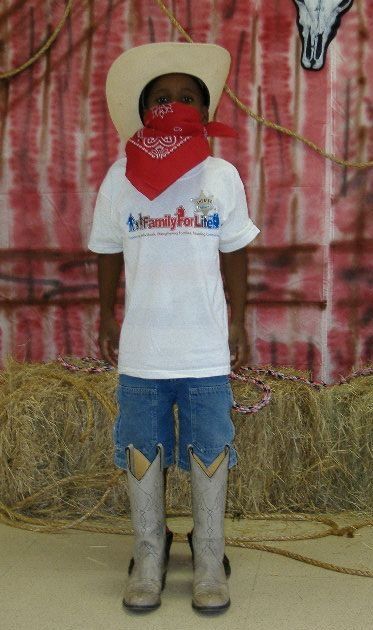 The Camp Family 4 Life experience currently takes place at Dunbar Recreation Center in San Marcos, Texas, under the supervision of the camp director, a professional care team and trained, volunteer buddies who are paired with individual campers. The campers' days are filled with fun-filled activities enabling siblings to try new things and get reacquainted with one another through activities like archery, arts and crafts, and swimming. Over the course of the two-day experience, campers are matched with a volunteer buddy that can provide the support and encouragement that they may need to have a positive experience at camp.
Statistics on Foster Children
There are over 580,000 children in foster care across the United States.
65% - 85% of children entering the foster care system have at least one sibling.
30% of children in foster care have four siblings or more.
75% of siblings end up apart when they enter foster care.
A Mile in My Shoes 2021 Celebrating 13 Years
In this tough time of a Pandemic your help is needed now more than ever! Our Organization goal is to raise: $10,000
A Mile in My Shoes 2021 at 5 Mile Dam Park in San Marcos Texas March 7, 2021 sign in at 7am-10:45am.
ALL Teams will sign up for a walk time and will have 45 mins to walk, beginning at 7:30am. We ask that you wear a mask to the event and stay socially distant. only one team will be on the track at a time.
How far would you walk to see your brother or sister? The sibling relationship is the longest relationship we will ever have. One that will outlast our friends and our parents. Fighting for the front seat, staying up all night, a secret language are just a few of the things that siblings separated by foster care and adoption will miss and things that some of us take for granted.
Each particpant will put a team together or join one of the Family 4 Life teams and help reach the Team goal of a minimum of $500.00 in sponsorships to be able to participate. Money can be raised by soliciting cash donations from businesses, family and friends. Teams will participate, with each team entering at least one walker. As a team you are responsible for a minimum of 45 mins which will be walked together as a team. All monies are to be reported, documented and turned in to Team Captains. Our goal is to cover over 200 miles collectively to symbolize the average distance that some siblings are separated.
To donate click the DONATE Button
All participants will recieve a Walk T-Shirt, Family 4 Life Bandana and a swag bag with gifts and snacks!